Benefits of PaperFoam®
By choosing for PaperFoam® packaging you do not only contribute to sustainability, you also benefit from the following advantages:
Carbon footprint reduction up to 90%
Personalized and biodegradable design
Wide array of colors, details and textures
Product protection by excellent fit
Start packing your product in biobased packaging. Get in touch by calling our headquarters in Europe, Asia or United States. By clicking the 'Get in touch' button you can fill out a form for a sample or a partnership.

Making PaperFoam®
Step 1: make biobased packaging mix
You choose the design, color and style of the PaperFoam®. Our biodegradable packaging can be shaped into any form by using injection molding. We mix the four ingredients until they form a thick paste which we inject into a mold.
Step 2: form biobased packaging
We inject our mixed material into hard aluminum tools. Then we bake it at roughly 400 °F (204 °C). When the mold opens, the PaperFoam part is ejected from the mold. We then do a quality check, stack and ship your new biobased packaging to you.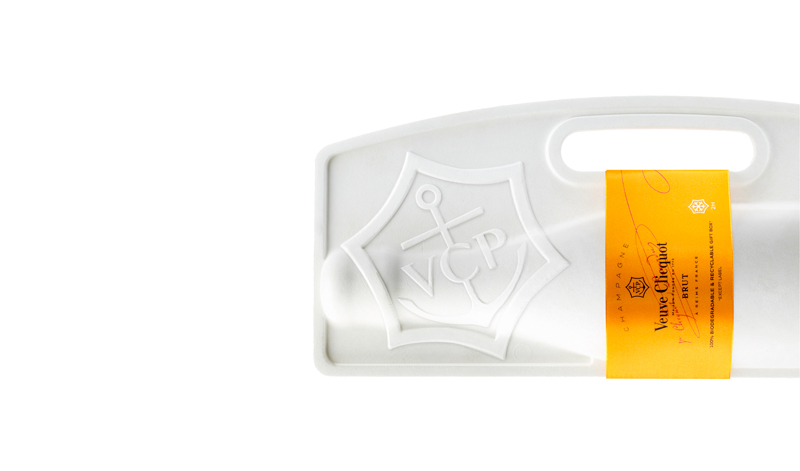 Weight reduction and protection
PaperFoam® packaging reduces the weight up to 40% compared to regular product packaging. However, the fact that PaperFoam® is so lightweight does not mean it won't protect your product. On the contrary: PaperFoam® biobased packaging forms a cushion around your product, protecting it even better compared to regular packaging. Read more about our sustainability!
Customized packaging
Since we make the PaperFoam® mixture from scratch, we can add any color to the mixture. Also, all molds are customized to your specifications. Do you want packaging with extra texture, the possibility to stack all packing trays or add your logo to the biobased packaging? No problem! PaperFoam® is 100% customizable.
Curious as to what previous biobased packaging we created? See some of the packaging solutions in our portfolio.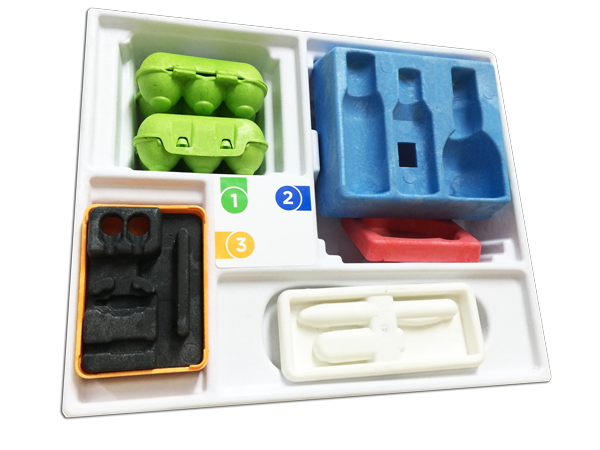 Contact PaperFoam®
If you want to contribute to a greener planet and give back to nature, choose PaperFoam® as your new biobased packaging. Contact our headquarters in Europe, Asia and United Statesby dialing +31 (0) 342 401 667.
Call headquarters
Click the 'Get in touch' button to receive a sample of PaperFoam® packaging.
Get in touch