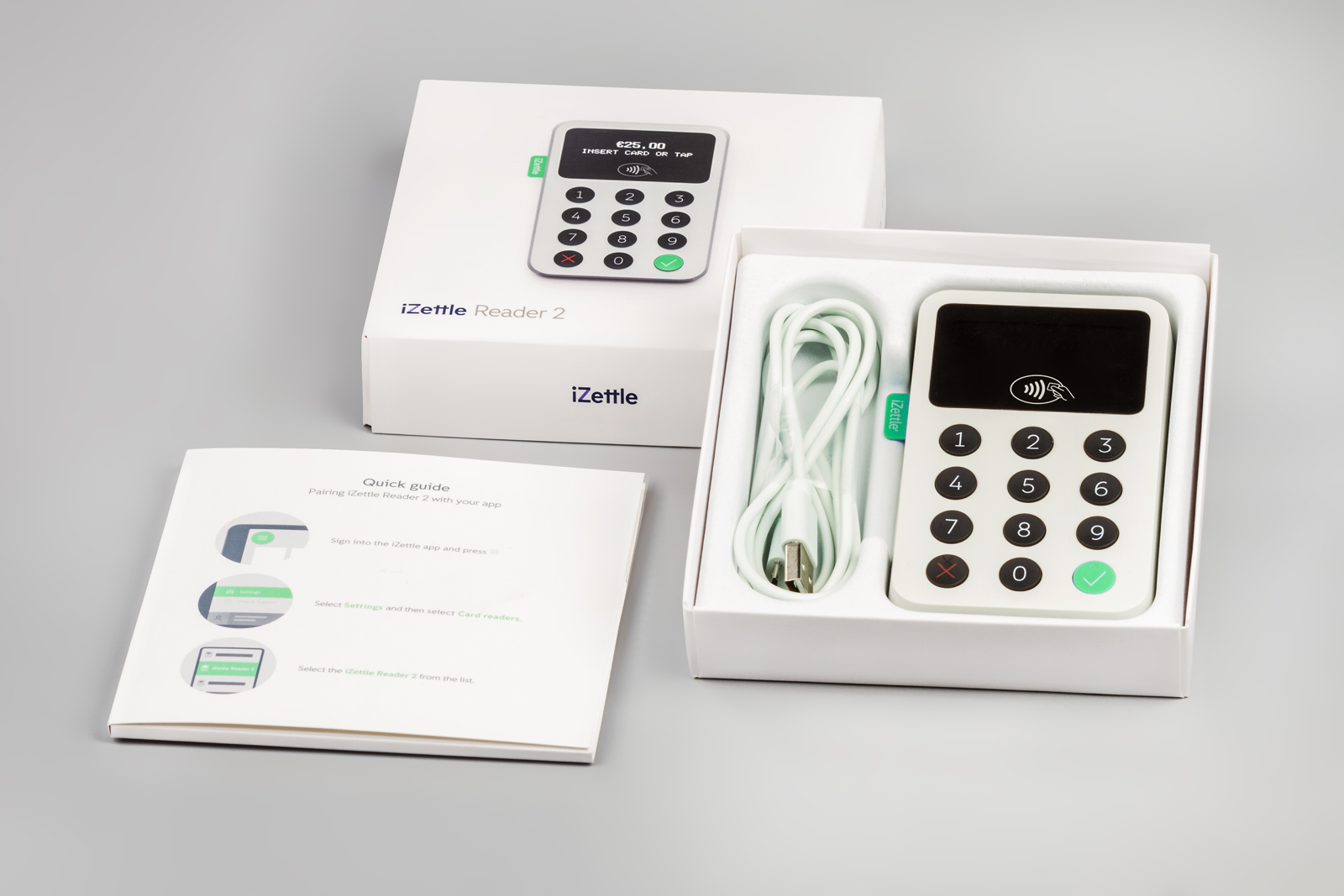 Zettle
PaperFoam® introduces the lightweight casing designed for Zettle by Paypal. The casing holds a mobile card reader for card and contactless payments for on-the-go and in-store sales. The aim was to create a casing that fits the intended use of the Zettle: to set up fast and sell straight away. This intention led to the design of this reusable casing that allows fast unboxing and offers maximum protection to the product. The three crucial features of this product are:
Sustainable and easy unboxing and resealing
Lightweight tray for product protection
Low-carbon and local manufacturing
Sustainable unboxing and resealing
If you look at the images closely, you notice that the Zettle precisely fits its casing. This is because PaperFoam® molds the box inserts to hold the product in place and protect it from damage. All the PaperFoam® products are custom designs. In the creation process, all trays, casings, and packaging are made to fit the product it holds perfectly. The design also considers that business owners use the casing to bring their mobile card reader for sales. That is why PaperFoam® created a sustainable casing that allows easy unboxing and resealing. To achieve this, PaperFoam® shapes the biobased box inserts so that you can take the product out effortlessly and put it back without ruining the protective qualities.
Lightweight tray for product protection
Nowadays, retail businesses no longer need a fixed storefront. Instead, they sell from a pop-up location, a farmers' market, or a festival stand. That means they take mobile payments and carry a modern point-of-sale (POS) with you. These devices aren't that heavy anymore, and thanks to PaperFoam, neither is the tray that protects their POS. In addition, the fitted inserts protect the product from shifting and keep the product safe during transportation.
Low-carbon and local manufacturing
A sustainable product requires a non-polluting production process. PaperFoam® employs local production to reduce carbon emissions from transportation. The manufacturing process itself is low-carbon too, and PaperFoam® works to reduce carbon emissions every day. Through energy-efficient and low-carbon manufacturing, PaperFoam® creates eco-friendly packaging and lightweight trays that are entirely biodegradable. After years of use, you can turn it into compost at home or recycle the lightweight tray with paper.