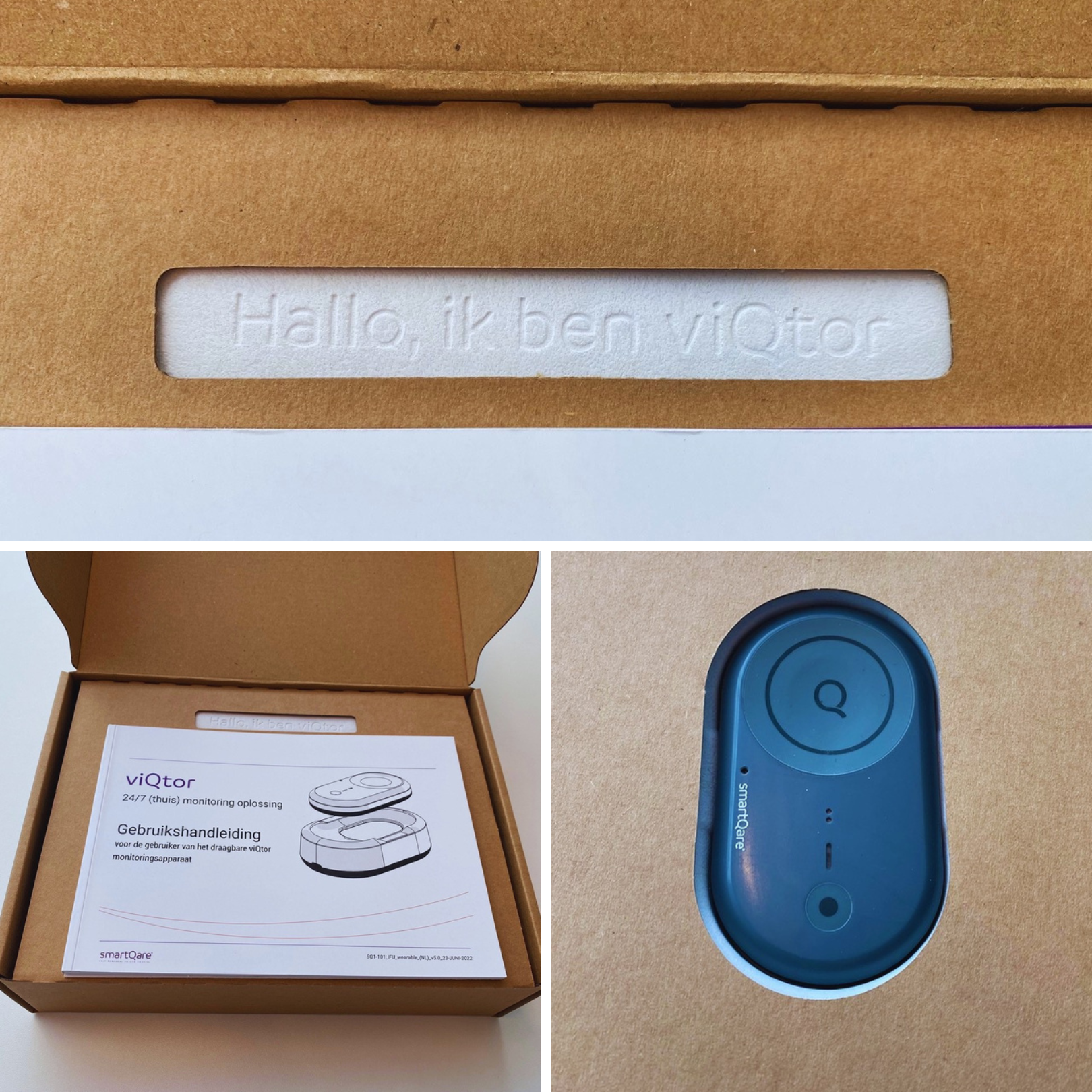 Environmentally friendly packaging developed for SmartQare
When it comes to ensuring that medical equipment can be transported safely and securely, PaperFoam® knows how to pack a punch. In our latest packaging challenge, we developed a custom box with inserts for SmartQare's latest remote patient monitoring solution. SmartQare develops wearable, smart sensor technology for 24/7 health monitoring. For them, packaging means smart and safe transportation of these technological devices. People and their health are the main focus at SmartQare, but they see the bigger picture of protecting the planet too. PaperFoam® environmentally friendly packaging helps them eliminate plastic and reduce CO2.
Why PaperFoam®?
Safety: forms a cushion around your product
Sustainability: all-natural and biodegradable material
Style: precision-made branded packaging
Safety, sustainability, and style
PaperFoam® customized packaging is designed to form a cushion around the product, providing protection during transport. We create the box inserts through the process of injection molding, which ensures a perfect fit for the medical devices and allows us to integrate logos and other designs into the texture of the insert. In addition, the PaperFoam® is environmentally friendly. Our eco-friendly mixture consists of all-natural and biodegradable ingredients, which makes recycling easy and even enables composting the packaging at home. Ultimately, safety, sustainability, and style all come together in one design.
Creating customized packaging through injection molding
Injection molding is a process that allows for trays to be made with perfect precision and a high degree of detail. This results in a product that is not only aesthetically appealing, but also highly functional. The possibility to include logos or other designs into the tray itself makes it easy to customize and brand the packaging. When it comes to sustainably packaging medical equipment, there is simply no better option than PaperFoam® injection molded trays.
Protecting medical equipment during transportation
Medical equipment is often fragile and expensive, so safe and secure transportation are of the utmost importance. Any damage that occurs during transport can be costly and potentially dangerous. That is why companies like SmartQare turn to tailor made packaging. PaperFoam® forms a cushion around the medical equipment, ensuring that it arrives at its destination in the same perfect condition it left in.
Inkless branding
Branded packaging is a powerful way to leave a positive impression, of your company and your product. If you would like to include your company name, logo, or other messages into the design without printing it on the cover with ink, PaperFoam® has got the solution for you. We can add small, imprinted details (from letters to images) as we create the custom box and inserts with precision through the injection molding process. In this packaging solution for SmartQare, we integrated a message and the name of their product "Hallo, ik ben Viqtor," into the design.
Do you want high-quality, clean packaging design that can make all the difference too? Contact us.