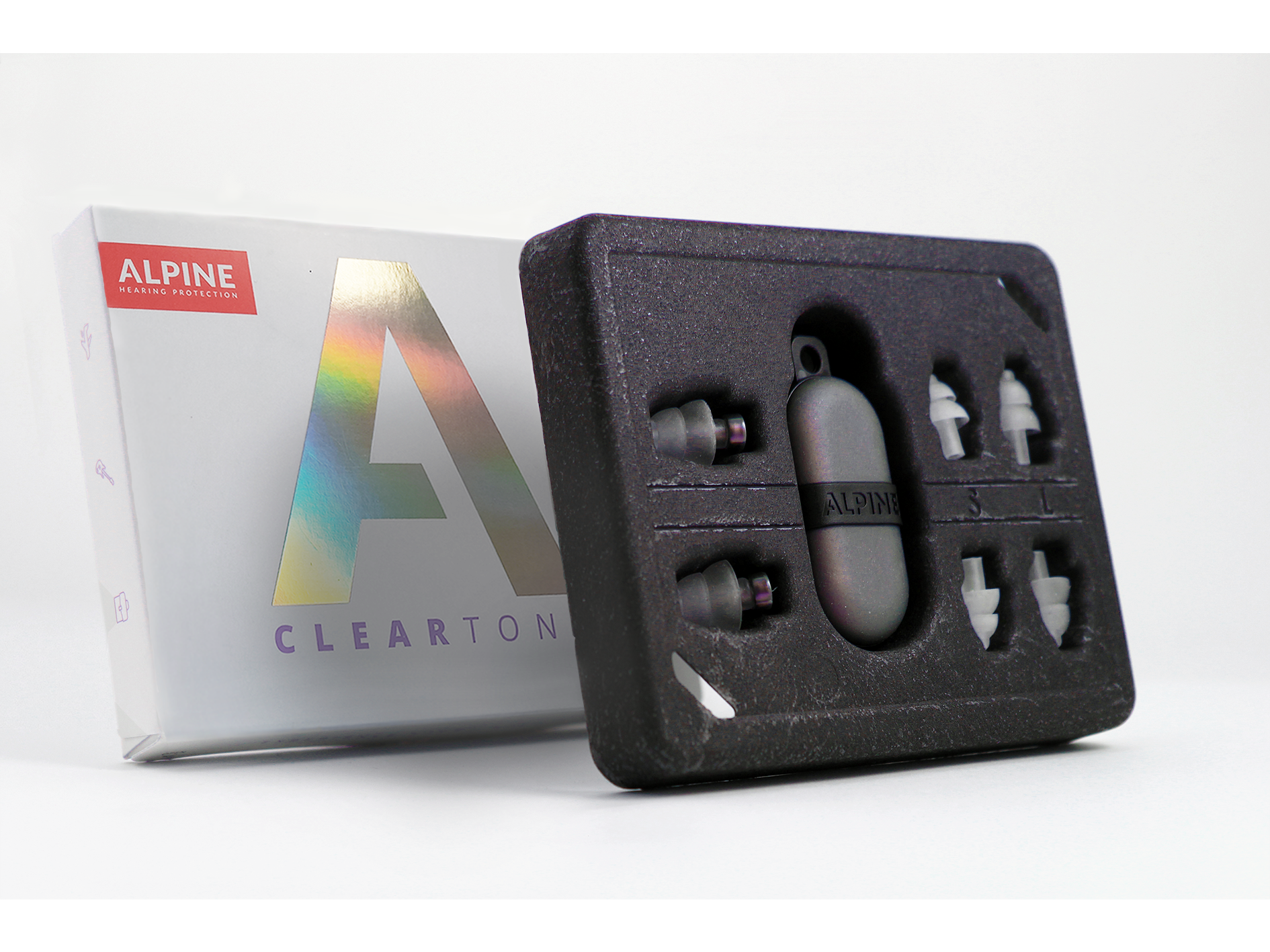 Clever sustainable PaperFoam® packaging that replaces plastic inlays
This PaperFoam® packaging design protects Alpine hearing protection products and the environment with clever 100% plastic-free inlays. At Alpine, they create high-quality products to protect your hearing in an environment with damaging or disturbing noise. But, of course, these products need to arrive at their customers without a scratch. In other words, they need durable packaging that offers excellent protection. By replacing the plastic inlay of their packaging with a single piece of custom-designed PaperFoam®, the inlay protects the earplug during shipping while it remains visible in the packaging. Furthermore, the custom-made PaperFoam® inlays are 100% biobased and made from renewable resources.
Sustainable packaging solution
Are you tired of receiving returned products damaged due to inadequate packaging? Replace your packaging with a custom PaperFoam® design for safe and secure shipping. Not only does it provide superior protection for your products, but it is also an eco-friendly alternative to traditional plastic inlays. Made from renewable resources, PaperFoam® is biodegradable, compostable, and can be recycled with paper. By choosing biobased packaging, you are protecting your products while doing your part in reducing your carbon footprint.
Protect your products, protect the environment
Whether you are shipping fragile or heavy products, PaperFoam® eco-friendly packaging has got you covered. The starch-based mixture results in a solid and durable packaging solution, providing excellent protection while being lightweight and easy to handle. You can use this versatile solution for a wide range of products and applications, including electronics, cosmetics, food, and more. With PaperFoam® packaging, you can rest assured that your products will arrive at their destination safely and securely. Experience the versatility and durability of clever eco-friendly packaging.
Innovative packaging for a better world
Sustainable packaging is the way to go if you want to improve your brand's image and impress your customers. First and foremost, it is a unique and eye-catching alternative to traditional packaging materials, which can help your products stand out in a crowded market. Additionally, it is a great way to show that you and your company care about the environment and are taking measures to reduce your carbon footprint. With PaperFoam® packaging, you can upgrade your packaging game and make a positive impact at the same time.
Would you like to upgrade your packaging game with PaperFoam®? Contact us for a solution.