Home » Seedbom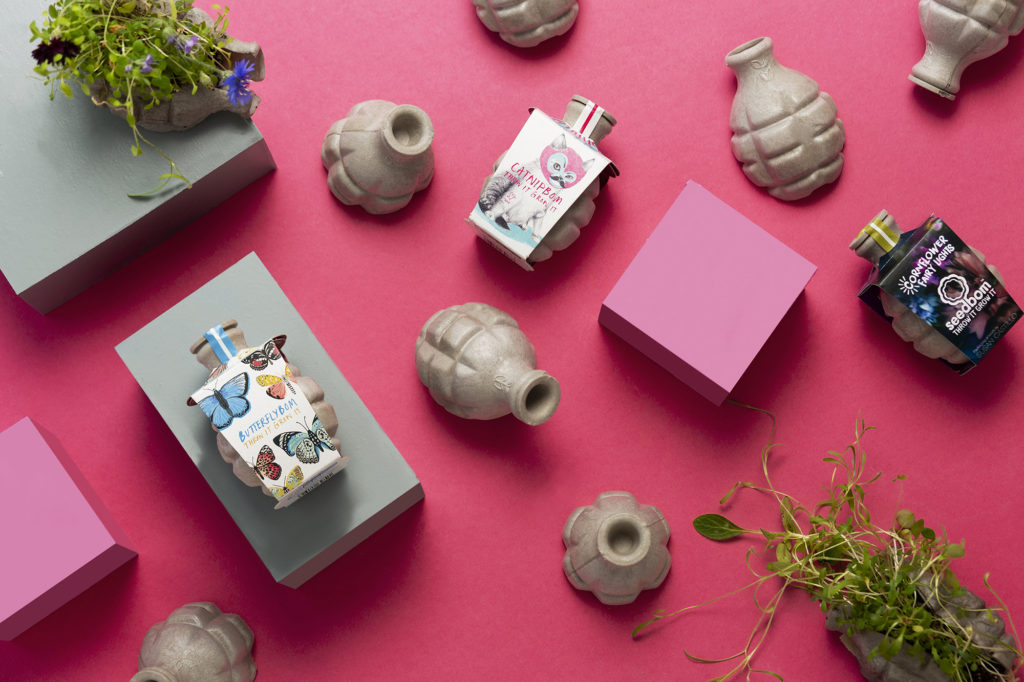 The Seedbom by Kabloom is now available in PaperFoam. A PaperFoam solution that reduces costs and increases value.
"Seedboms are guerrilla gardening grenades filled with flower power potential. Join forces with nature to transform unloved spaces with a blast of life and colour!"
Check out the comparison between the old and new designs: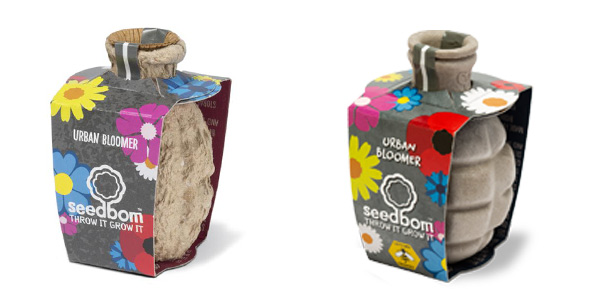 By switching from molded pulp to PaperFoam, Kabloom benefits in multiple ways. The new Seedbom is now assembled twice as fast. It biodegrades faster, and has a reduced environmental impact. And finally, its exterior is smoother and more refined. An improved value proposition at reduced costs.
The Seedboms are filled with a mix of organic peat-free compost and wildflower or herb seeds. The packaging is now 100% biodegradable, thanks to a partnership with PaperFoam. For more information about the huge collection of Seedbom variaties, visit Kabloom's website: