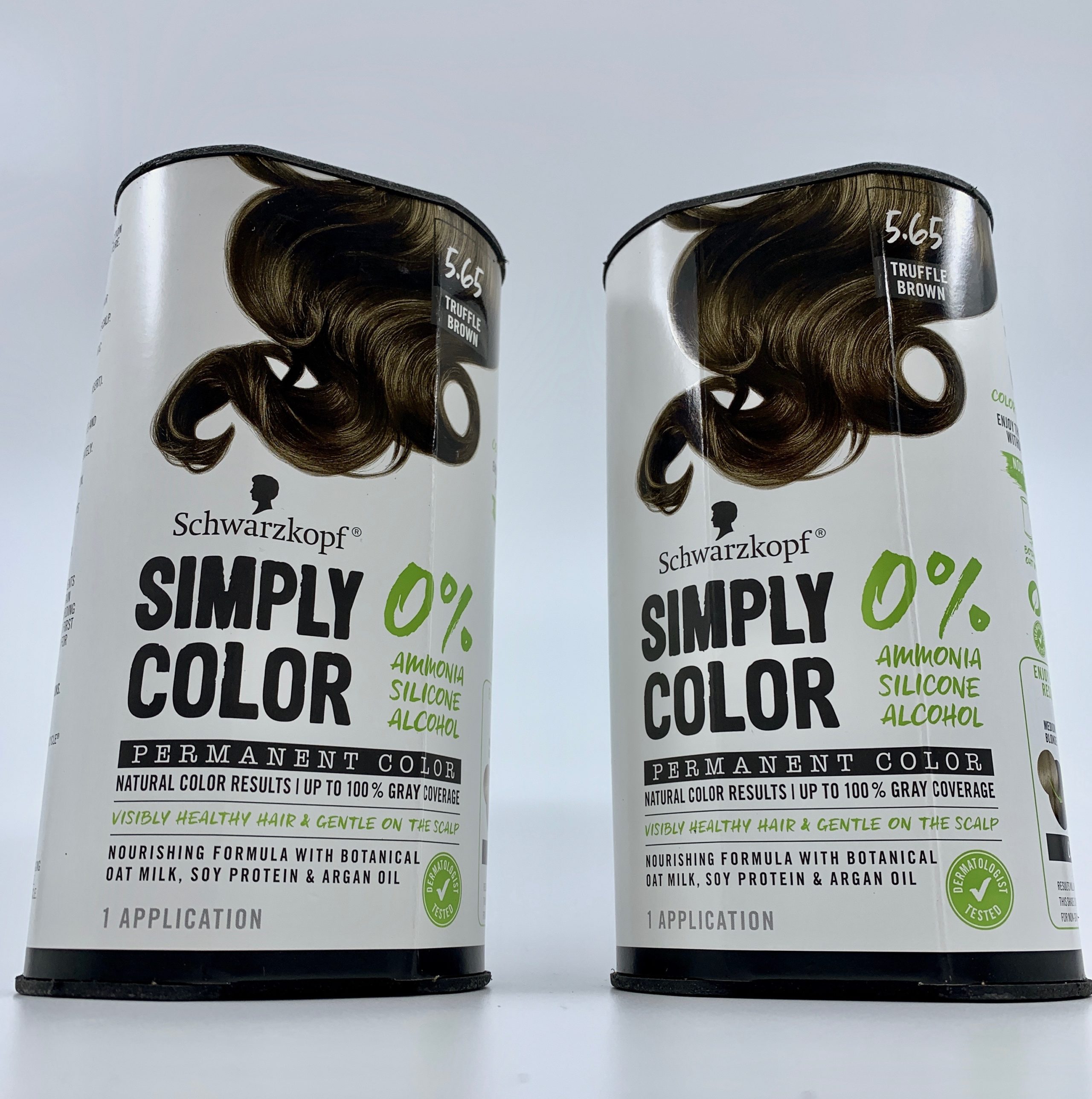 Striking the Perfect Balance: Robust, Sustainable Packaging Crafted by PaperFoam® for Schwarzkopf®
Delighted to showcase our latest creation, PaperFoam® introduces an innovative, eco-friendly packaging solution meticulously designed for Schwarzkopf®. This company makes an effort to take greater care of human and environmental well-being. We have skillfully tailored this box for their Simply Color line to meet their unique packaging requirements. After all, Schwarzkopf® not only wants their customers to receive their products in perfect condition and value the critical role of a compelling first impression. Herein lies the art of packaging—its visual appeal and tactile experience significantly shape those all-important initial perceptions of a product.
Three vital attributes emerge when reflecting on the cornerstones of this sustainable packaging design:
Scratch-resistant, biodegradable packaging

Lightweight, e-commerce-friendly shipping packaging

Lush, vibrant hues for an indulgent, premium feel
Dive into the world of colorful, sustainable packaging
The shipping box and the inner packaging radiate a full-color, custom design explicitly crafted for this particular product. The captivating design, bathed in a luxurious glow and shine, beautifully portrays the hue of each hair color. We pride ourselves on the ability to incorporate any color into your packaging—each of our packages is custom-designed, and the biodegradable mixture is created from scratch. This tailor-made approach makes your packaging entirely customizable, crafting a delightful unboxing experience for your customers.
Experience the strength of scratch-proof, sustainable e-commerce packaging
Once you have perfected your product, your ultimate goal is its safe delivery. PaperFoam® protective packaging, being scratch-resistant, offers superior protection for a wide range of products—delicate glass containers for medical supplies or cosmetics, sensitive electronics, or even fragile food items prone to easy breakage. Furthermore, we thoughtfully integrate protective packaging into your shipping box, ensuring your goods withstand the rigors of transportation. In addition, Schwarzkopf® employs custom-designed compostable lids to ship and sell hair color optimal conditions, upholding functionality, aesthetics, and sustainability simultaneously. Finally, the shipping package and custom box insert are the perfect shield, protecting the products from collision or impact during transit.
Embrace the future with lightweight, biobased packaging
Beyond stellar product protection and the exhilarating 'wow' factor of product presentation, PaperFoam®'s biobased packaging brings another advantage—significant shipping cost reductions. With PaperFoam®, you can slash your package weight by up to 40% compared to traditional product packaging. But the benefits don't stop once your customers receive their products. They can transform the packaging material from mere waste into beautiful compost—thanks to Mother Nature's magic, the lids disintegrate entirely within weeks.
Through these innovations, PaperFoam® continues to elevate the packaging industry, blending aesthetic appeal with sustainability and robustness. So embrace the future of packaging—eco-friendly, stylish, and uniquely yours. After all, the first impression is the lasting one, and with PaperFoam®, it will surely be unforgettable.