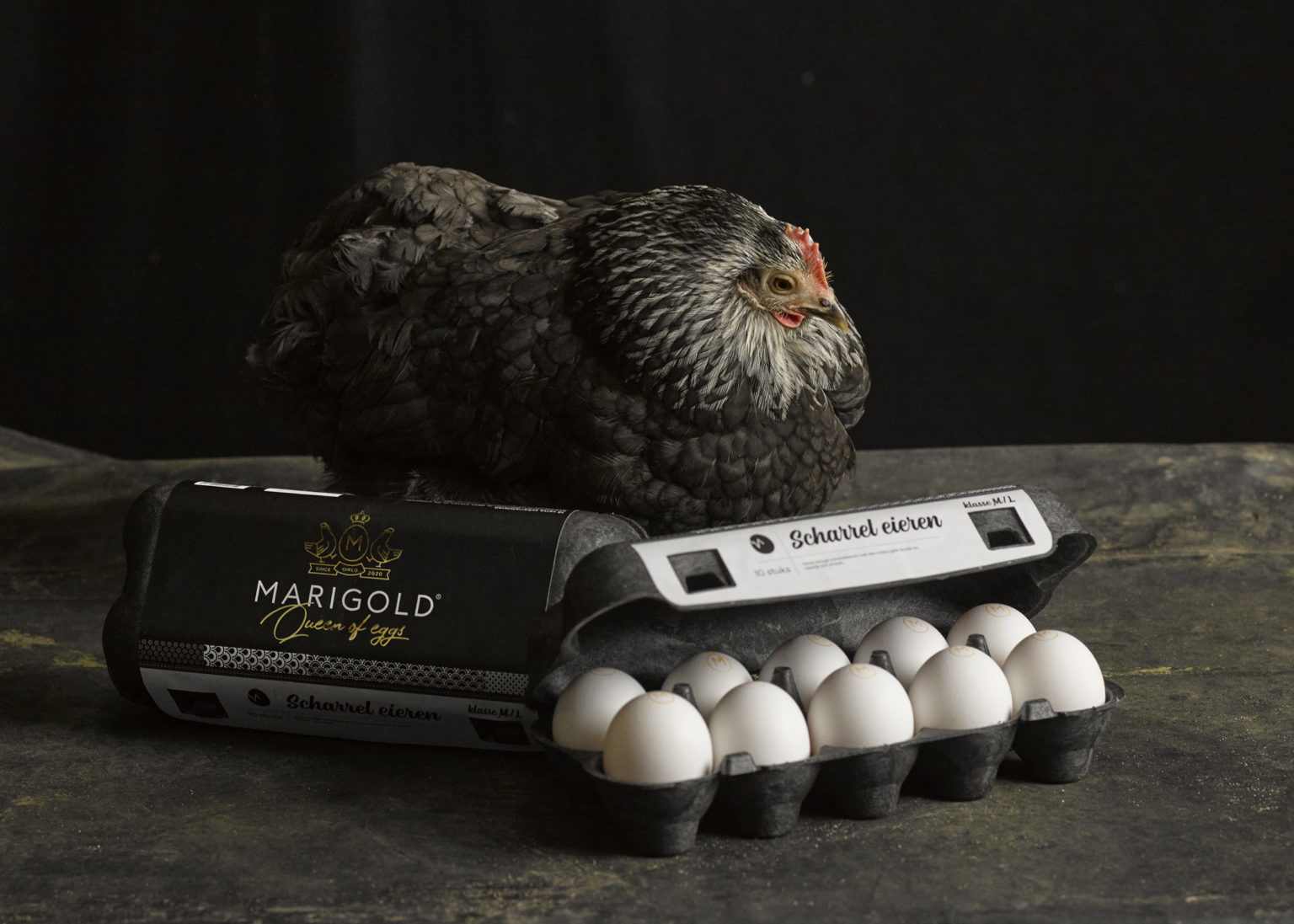 We are introducing this beautiful, sustainable packaging solution for Marigold. Marigold eggs are exceptional. A combination of the chicken feed, taste, and texture makes the eggs of the Queen of Eggs precisely as they should be. It is the first culinary egg in the world. And PaperFoam® had the opportunity to design the inaugural sustainable egg carton; a luxury and sustainable packaging concept in black and gold.
Recycled starch
In collaboration with one of our clients and starch provider Novidon, we present our latest innovative change: recycled starch. This starch originates from the French fry industry. During the rinsing and cutting, potatoes release starch that washes away with water. Ordinarily, the water with starch would be discarded. Instead, we now utilize waste starch as a raw material, which allows us to create circular packaging.
Unique product presentation
In today's fast-paced world, businesses must have a unique product packaging design to set them apart from their competitors. Our sustainable packaging designs serve as a marketing tool and play a vital role in protecting the product from damage. A well-designed package can grab potential customers' attention and help make a solid first impression, just like this design for Marigold.
The shape and color of PaperFoam® packaging are customizable to the finest detail.
Conservation of energy and resources during production
In pursuing further sustainability, we focus on conserving energy and resources. For instance, we are assessing the insulation of molds, which reduces heat loss and energy consumption. Another innovation involves reprocessing defective products. If a package is inadequate, it is ground up and recycled into a new item. Additionally, we are investigating methods to minimize waste during injection molding. Typically, there is an excess dosage of around 10%; we are exploring ways to dispense more accurately and reduce this percentage.
Would you like raise your packaging game with PaperFoam®? Contact us for a solution.