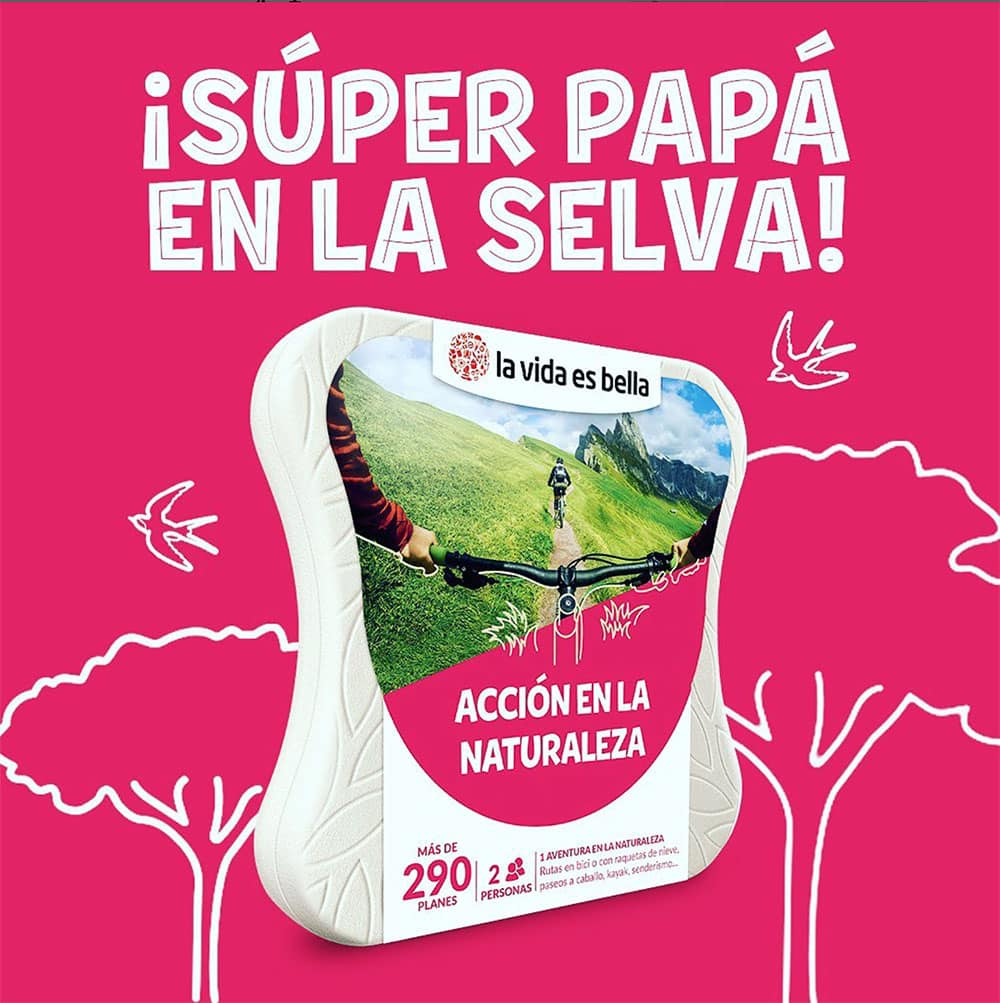 Environment-friendly box for La Vida Es Bella
Life is beautiful, don't you agree? PaperFoam® proudly presents biobased gift boxes for La Vida Es Bella. La Vida Es Bella is a company that offers all sorts of fun plans in a beautiful gift box. These attractive gift boxes contain vouchers for outdoor adventures, a night out, wellness treatments, and more. The name of the company says it all; life is beautiful. And since life on earth should remain that way, La Vide Es Bella chose PaperFoam® eco-friendly packaging for their products. Their sustainable packaging choice reduces the company's environmental footprint in three ways:
By using all-natural materials
Minimizing carbon footprint through the production process and supply chain
Industrial and household-compostable packaging
Naturally biodegradable packaging
La Vide Es Bella's gift boxes draw attention with a simple yet colorful design. The smart box consists of 100% organic materials, from starch and fibers to ink. The beauty of these bio-based boxes is that they are just as durable as recyclable plastics and other synthetic alternatives. Additionally, there is no need to compromise on form or function. That is why PaperFoam® is the ideal packaging solution that resonates with your company's values toward sustainability and ethics.
Environment-friendly production
Besides being 100% organic and made from pollution-free materials, there are more benefits to PaperFoam® certified sustainable packaging. For example, did you know that our sustainable production process reduces your company's carbon footprint by up to 90%? The environmental advantages of the PaperFoam® production process come from low water usage, efficient warehousing, and energy-efficient shaping and molding of the packaging material. And, when available PaperFoam® manufacturing is wind and solar-powered. Furthermore, our headquarters in Asia, the USA, and Europe help with local production and reduce carbon emissions from shipping.
Industrial and household-compostable packaging
A crucial aspect of being considered compostable is that all materials break down over a reasonable period. Aside from that, the biobased packaging should not leave any discernible leftovers or toxins behind after composting. These organic gift boxes for La Vida Es Bella are suitable for at-home and industrial composting. Nature in the form of microbes breaks down the smart box in a matter of weeks without harmful residue. When composted, the remaining elements of PaperFoam® packaging results in a nutritive soil amendment.
Read more about the benefits of PaperFoam for product and planet.