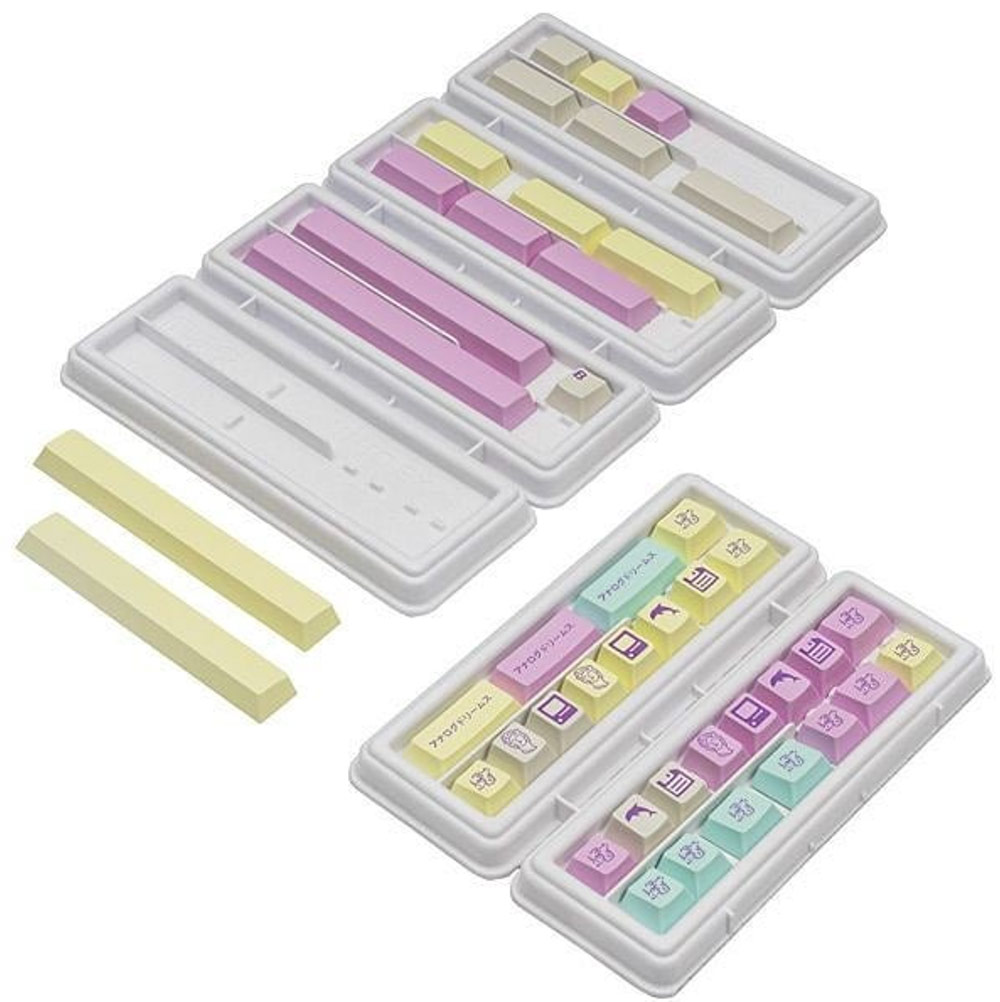 Sustainable packaging for GMK keycaps
Reduce carbon footprint
PaperFoam® presents sustainable packaging for GMK electronic design. Known for its GMK keycaps, this company is one of the largest manufacturers of customized keyboards. We fashion the molds for their sustainable packaging to perfectly fit GMK keycaps and customized keyboards. Our unique mixture of fibers, industrial starch, and water replaces PET plastic packaging and other polluting materials, thus, making PaperFoam® a fantastic solution for anyone who wants to give back to nature and contribute to a healthier planet. In what ways can your company benefit from sustainable packaging by PaperFoam®?
Reduce the carbon footprint of your business
Reduce the negative environmental impact of your packaging
Increase the protective value of packaging
Full-color custom-molded design
Local production of eco packaging
We locally produce the sustainable packaging for GMK customized keyboards. PaperFoam® believes in sustainable production through local manufacturing processes. We currently have headquarters in Europe, Asia, and the United States. This helps us reduce carbon emissions from transportation. Furthermore, each factory works according to our low-carbon and energy-efficient manufacturing process to fashion your biobased eco-friendly packaging. Of course, sustainable packaging is all about biodegradable materials. But there is more to it. At PaperFoam®, we improve our operation on a daily basis and aim for more sustainability in every step of the way, from the starch mixture to the delivery at your doorstep.
Reduce carbon footprint with eco packaging and shipping
PaperFoam® strives to reduce carbon emissions every day. Would you like to do the same? PaperFoam® offers you a chance to reduce your business's carbon footprint through sustainable packaging. Eco packaging and shipping is an excellent step toward a greener future. With PaperFoam® sustainable inserts and boxes, you reduce carbon emissions through eco packaging and shipping of your products without lowering the protective value. In addition, the biobased packaging material is 100% compostable and reduces shipping weight by up to 40% compared to other packaging materials.