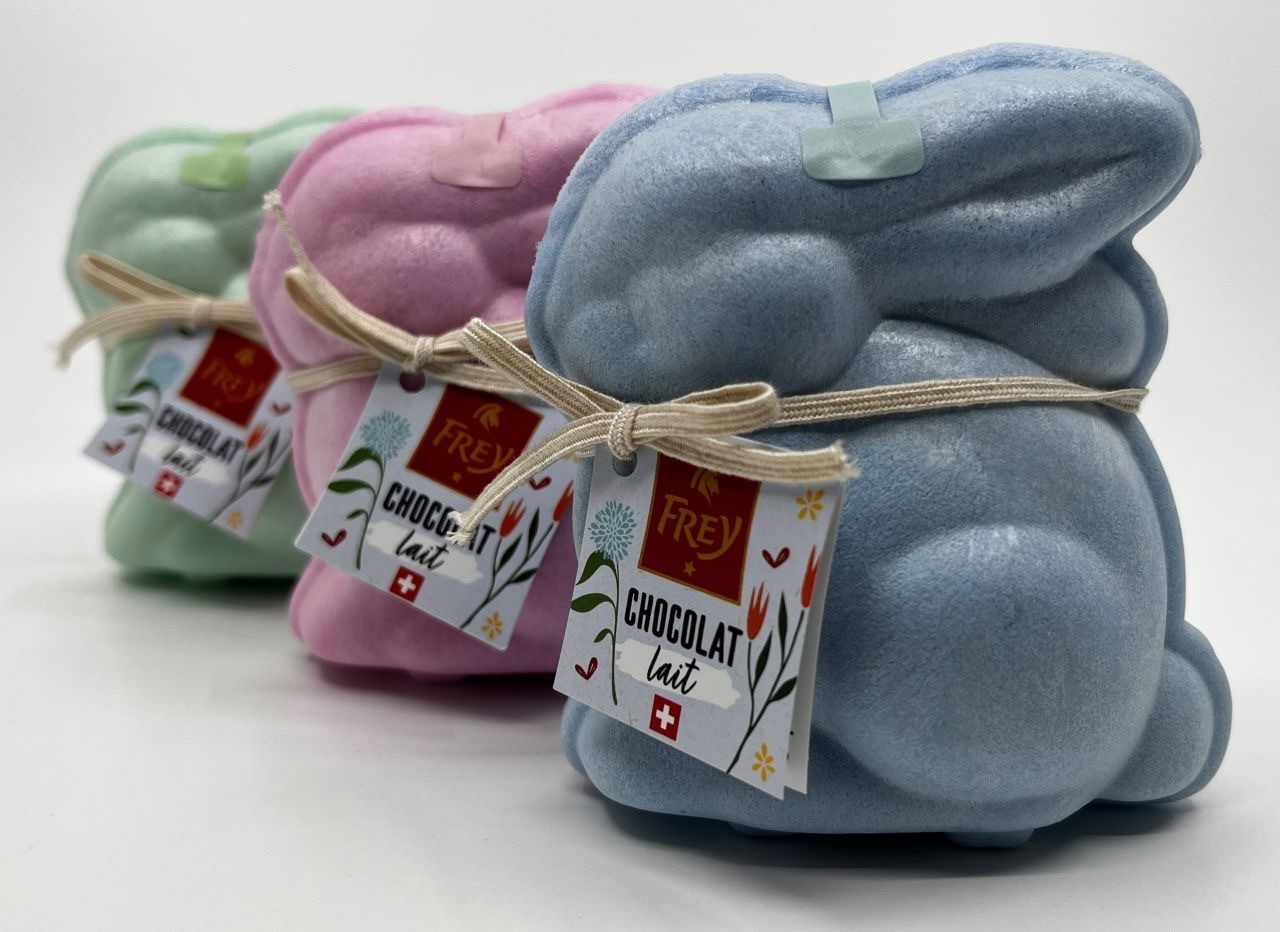 We are introducing our sustainable packaging solution for Chocolate Frey—compostable packaging for chocolate Easter bunnies! It's a perfect solution for businesses looking to reduce their environmental footprint. At PaperFoam®, we are committed to providing eco-friendly solutions that help make a positive impact on the environment, and our compostable food packaging does just that.
Compostable food packaging
The compostable food packaging consists of PaperFoam®, a thermoformable material derived from natural fibers and starch. All components have a natural origin, making it an ideal choice for companies that prioritize sustainability. In addition, the PaperFoam® production process is energy-efficient, which means it is good for the environment and cost-effective for businesses. And the best part? The packaging material is suitable for home and industrial composting and can be recycled via existing paper-collection channels.
Easy to store and customizable to the last detail
Aside from the environmentally friendly qualities of our compostable packaging for food, we also strive to create incredibly convenient packaging for businesses. The material is lightweight, and each design is stackable and easy to store. And let's not forget about the aesthetics. Since we create packaging through injection molding, the product is customizable to the last detail. So, whether you need your packaging to be the perfect finishing touch for an Easter-themed promotion or any other campaign, we ensure it complements your brand or creation.
The dilemmas of today's consumer
Conscious consumers investigate companies, from production to supply chain, including packaging strategies. By choosing our compostable packaging like Frey did for their chocolate Easter promotions, you demonstrate to your customers that your business is committed to sustainability and reducing its environmental impact. And with more and more consumers becoming environmentally conscious, this can only positively impact your brand reputation. Furthermore, our sturdy packaging will keep your product safe and secure during transport, ensuring that it arrives at its destination in perfect condition.
Get in touch!
Do you want to join the growing number of businesses that are choosing to positively impact the environment with compostable packaging for food and other products? Get in touch.